windfree: Samsung unveils 2022 lineup of WindFree ACs with Wi-Fi, PM1.0 filtre, multiple modes and more, price starts at Rs 50,990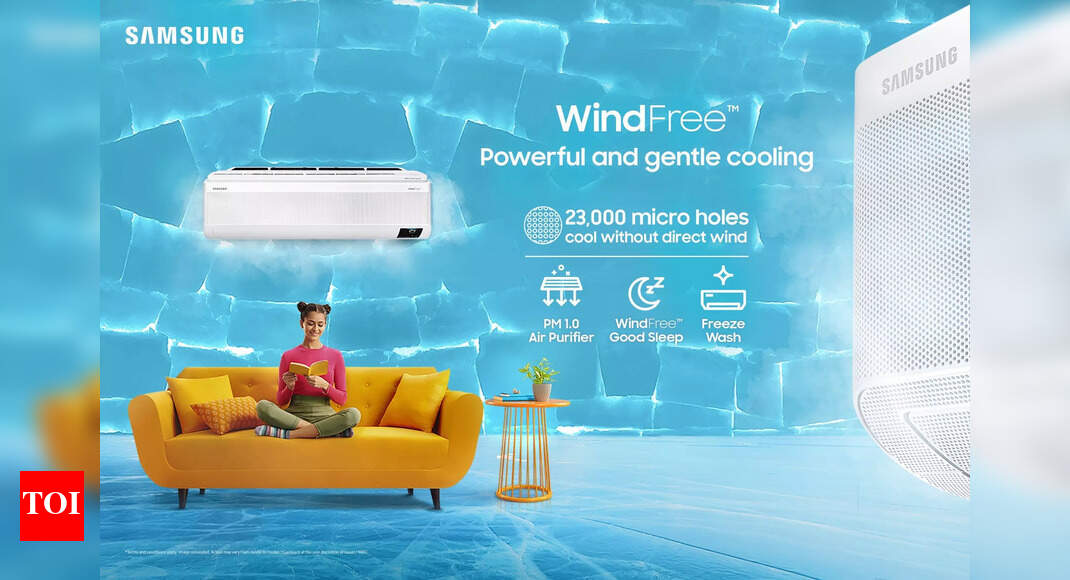 Samsung has unveiled its 2022 line-up of premium WindFree air conditioners in India. The new lineup comes with the company's WindFree technology, PM 1.0 filters Freeze Wash feature.
The WindFree technology, according to the company, eliminates the harsh cold draft and disperses air through 23,000 micro holes at the speed of 0.15m/s that creates a still air environment. Also, PM 1.0 filters claim to kill 99% of bacteria.
Apart from that, the ACs also come with Wi-Fi connectivity and are compatible with Samsung SmartThings app, Bixby, Google Assistant and Amazon Alexa, that allow users to control the AC using their smartphone and voice commands.
Samsung WindFree ACs: Pricing and availability
Samsung has launched a total of 28 models under the WindFree lineup. The price of the ACs starts at Rs 50,990 and goes up to Rs 99,990.
The company is also offering up to 12.5% cashback of up Rs 7,500 on easy EMI options with EMIs starting as low as Rs 999 on the new ACs.
Samsung is also launching 48 other models — 44 models in the Convertible 5-in-1 line-up and 4 Fixed Speed models of air conditioners. The price starts at Rs 45,990 and goes up to Rs 77,990. Consumers can avail up to 15 months of No Cost EMI schemes on select models.
Samsung WindFree ACs: Features
The new smart AC lineup from Samsung comes with WindFree technology along with PM 1.0 filters. Apart from that, the ACs are also compatible with SmartThings, Google Assistant and Alexa via Wi-Fi. This allows users to remotely control the ACs.
The ACs also come with AI auto-cooling features that claim to optimise the cooling based on the usage behaviour and surrounding by choosing the appropriate cooling mode based on the preferred temperature and outside temperature.
The WindFree ACs from the company give users the option to choose from five convertible modes using the dedicated button on the remote control. The AC comes with customised settings like Party mode, Normal mode, Pleasant mode, Eco mode and Home alone mode.
Apart from that, the company claims these settings can help users save up to 41% energy. The ACs also include WindFree Good Sleep mode that automatically adjusts the room temperature for good sleep conditions.
The 2022 Samsung Inverter ACs come with eco-friendly R32 Gas and are equipped with copper condensers.